Stripes... I love them. In all shapes, sizes, colors. I can't get enough. I have always loved them, but I have to say, Pinterest has renewed my interest of late. There is no shortage of amazing outfits on Pinterest in which stripes play a part. They can be very "Parisian" looking, thin stripes of black and white with adorable, skinny capri pants or they can be patriotic if they are red and white (or navy and white) and are worn with the opposite color, or they look especially great when paired with a pop of color in the shoe and a blazer or denim jacket. They are basic. They are classic. And they
never
go out of style! Here are some inspiration pins (I think you will see what I am talking about).....
Striped sweaters
Striped blouses
Striped blazers
LOVE
this one!
Striped tees (my favorite!)
See what I mean?! I love the look with shorts, with a blazer, with jeans.... they can be casual, or they can be dressed up with pumps and skinny jeans. So, knowing that I've been up late looking for stripes to purchase, here is some that I've seen (and put in my shopping cart!)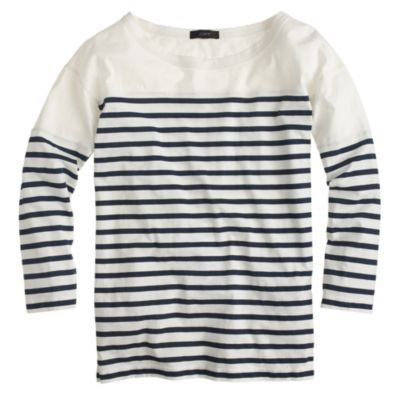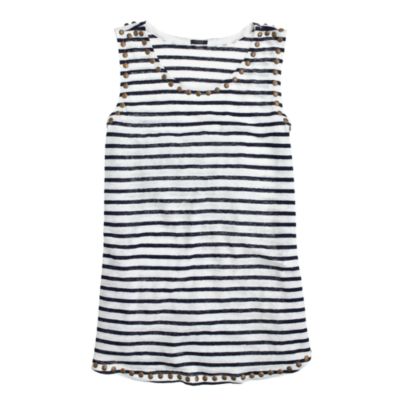 Happy Shopping!
Sheila
xo